introduction to EIIRIS
Evolution of the Electronics-Inspired Interdisciplinary Research Institute (EIIRIS)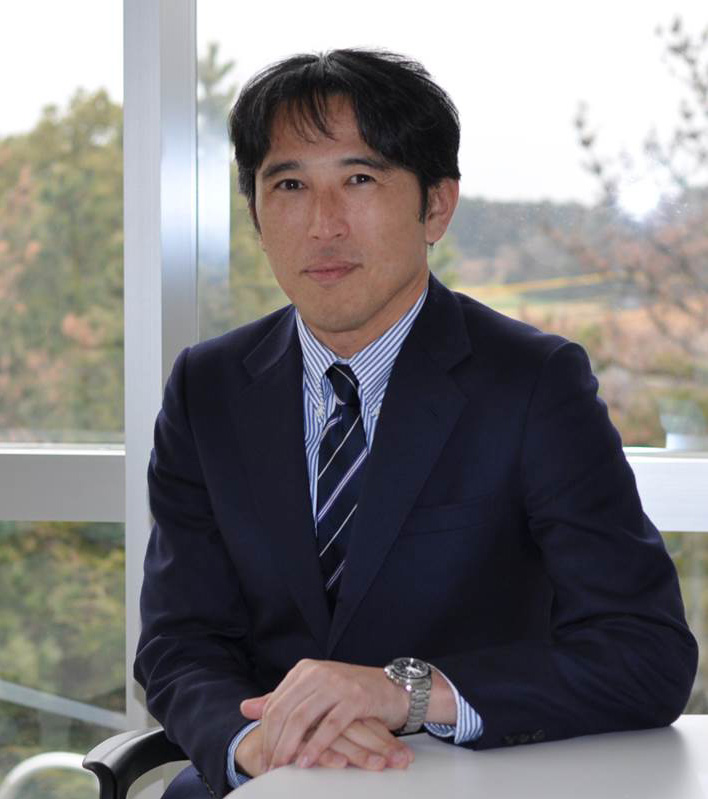 Kazuaki SAWADA
Director
The Electronics-Inspired Interdisciplinary Research Institute (EIIRIS)—the University's first eve research institute—was launched on 1st October 2010. The last three years have been spent developing and enhancing the institute as an interdisciplinary integrated research center. We are endeavoring to realize a unique fusion between our main strength in electronics technology (sensors, LSI, photonics devices) and state-of-the-art applied research on the life sciences, medical care, agricultural science, environment, telecommunications, and robotics, to name but a few.
The organization of EIIRIS consists of three innovative research departments: advanced medical technology, brain technology, and green technology. The research support and human resources development department also conducts research activities in collaboration with the university faculty. The full-time members of staff at EIIRIS consist of eleven researchers, two technical assistants, two administration staff and ten tenure track researchers (since 2009). The EIIRIS staff share a large open plan office on the third floor of EIIRIS-1 and are in daily contact with each other as they collaborate on integrated research activities.
The infrastructure for research activities includes the advanced materials development cleanroom on the first floor of EIIRIS-1—a dedicated 1,500 m2 building completed in 2010, and designed as an advanced integration block for housing sophisticated instruments in the optical measurement room, physical measurement room, and bioscience laboratory on the second floor. Staff and administration offices are on the third floor.
EIIRIS-2—referred as the LSI factory—measures 2,300 m2 and is connected to EIIRIS-1 via a bridge on the third floor. EIIRIS-2 consists of "facilities unique even from the international viewpoint," according to the 21st Century COE interim evaluation. EIIRIS-2 allows staff to handle many integrated activities from the design of LSI, sensors and micro-electro-mechanical systems to semiconductors and sensor processes and measurements.
Finally, EIIRIS-3 was completed in 2012 as a life sciences experimental facility conducting full-scale experiments using animals—an unusual research facility for an engineering university.
In order to promote world-class interdisciplinary research, EIIRIS organizes annual international conferences (such as The Irago Conference) and also globally advertises its activities by means of the Toyohashi Tech e-newsletter. Moreover, in 2013 EIIRIS launched the 'EIIRIS interdisciplinary integrated research project' and is currently working on 45 topics aimed at advancing collaborative research within the university. The long term goal of the project is to stimulate intra-university discussion, leading to new ideas for interdisciplinary research, through monthly evening colloquia with presentations by researchers from a wide variety of backgrounds. EIIRIS also hosts 'lunch colloquia' as part of the tenure track program.
Furthermore, the activities of EIIRIS are disseminated in the monthly EIIRIS Bulletin. All these methods of communication enable us to continue developing this institute for interdisciplinary research, by highlighting the cooperation of faculty and students across the whole spectrum of expertise at the university, as well as collaborations with researchers across Japan and the rest of the world. We hope that EIIRIS will continue to communicate the fruits of its research and industrial-academic collaboration to the world. Finally, Toyohashi University of Technology has been selected by the Ministry of Education, Culture, Sports, Science and Technology as one of 22 institutes in the 10 year program for strengthening research universities in the year 2013 (see http://www.mext.go.jp/a_menu/kagaku/sokushinhi/1338460.htm).
Brochure
Anual Report